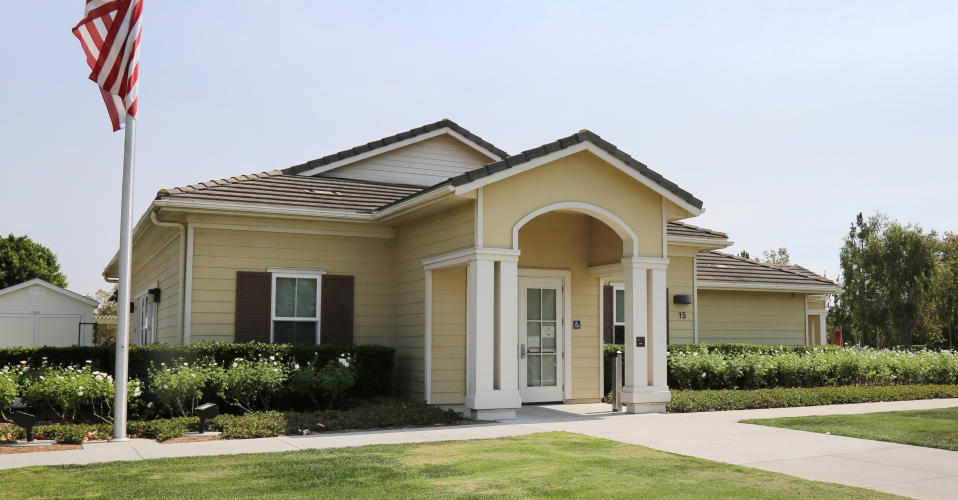 Public is invited to tour the renovated center at a free open house Thursday, September 19, 3–5 p.m, followed by a pop-event to gather input on a future universal playground.
The City's Disability Services program has a new home, following renovations at Sweet Shade Ability Center in Sweet Shade Neighborhood Park. The community is invited to join a free open house on Thursday, September 19 from 3 to 5 p.m. Visitors can tour the center, learn about Disability Services activities that will be held there, and enjoy music and light refreshments. No RSVP is needed for this free event.
Sweet Shade Ability Center has been retrofitted to accommodate numerous activities provided through the Disability Services program, including after-school inclusion club, game nights, yoga, adaptive dance, early childhood classes, and gardening classes. Program staff is stationed at the center, with regular hours to meet with the public about activities and services.
Just Added: Provide Input on Sweet Shade Playground
After the Open House, City staff will host a pop-up outreach event to gather input on a universally accessible playground at Sweet Shade Neighborhood Park. Participants will be able to provide feedback on project visions such as playground theme, type of equipment, location, design, and more. This event will begin after the Open House, 5:30-6:30 p.m. For more information, visit the project website at cityofirvine.org/universalplayground.
Sweet Shade Ability Center is located at Sweet Shade Neighborhood Park, 15 Sweet Shade in Irvine. For questions, call 949-724-6637 or visit cityofirvine.org/ds.