In partnership with the Irvine Company to encourage recycling, the City is providing maps of recycle bin locations as a resource for residents of multi-unit complexes in Irvine. New maps are in development and will be added to the list below when they become available.
For a list of what can be recycled, click here.
For questions about recycling pertaining to your complex, please contact your property manager. If your complex does not provide recycling bins, click here for information on how to recycle bottles, cans and plastic bags.
Click on the multi-unit listed below for a detailed map of recycle bins in your complex.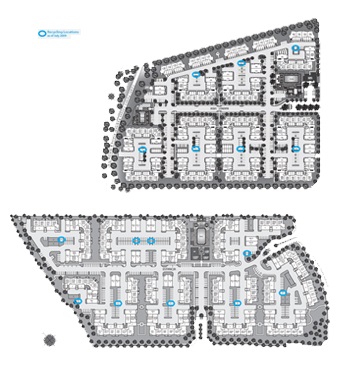 Sample Image
Look for this sign over the gray recycling bin: