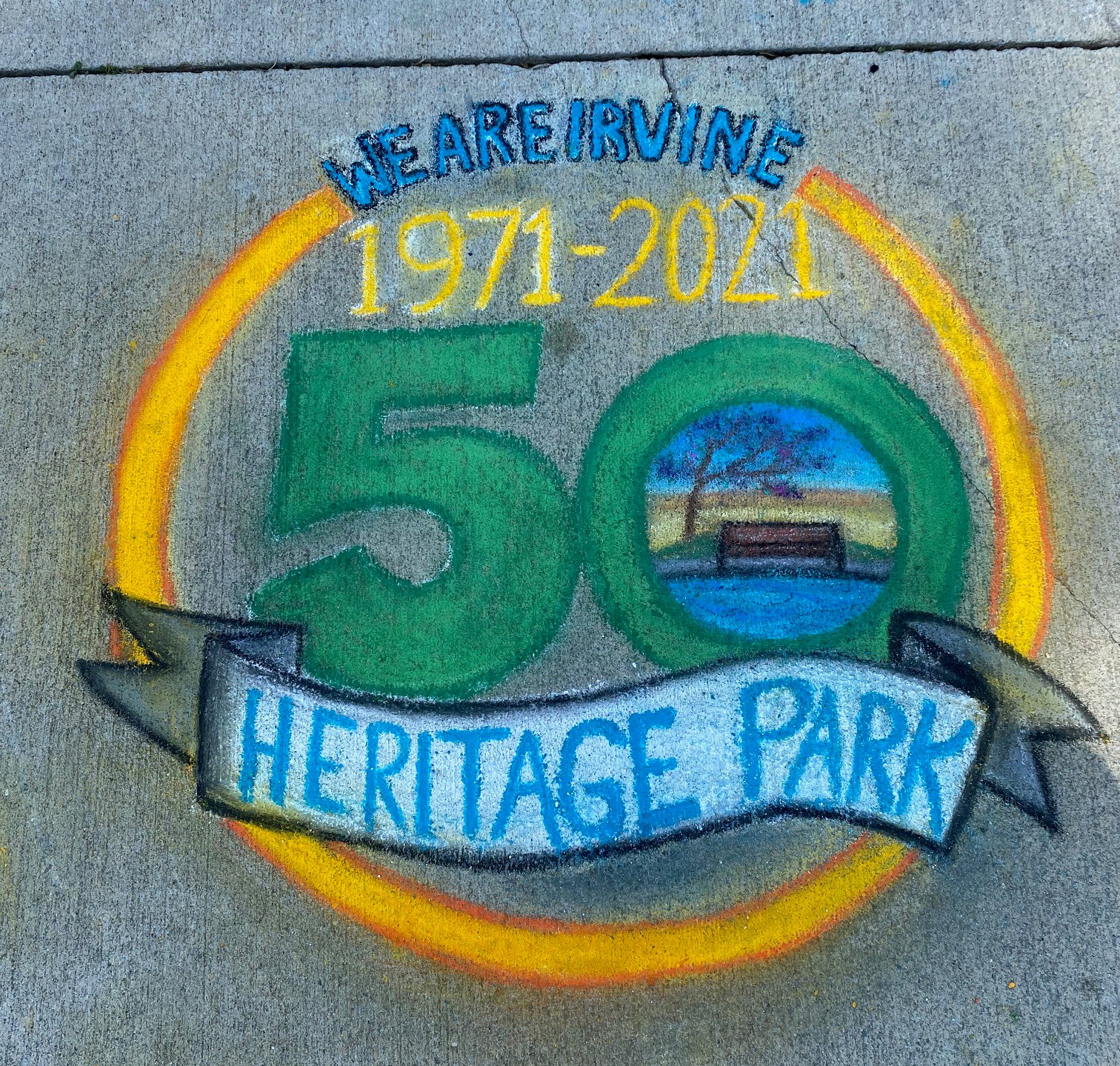 Celebrate the City of Irvine's 50th anniversary with us by joining the Chalk Art Project this summer. Two Saturdays a month, July through September, the community is invited to gather at various community centers where guests can contribute to a chalk rendition of the Irvine 50th anniversary logo. Connect with your neighbors, spend quality time with family, and enjoy time outdoors at local City parks.
Artwork will be done in an open outdoor area, and photos of each reimagined anniversary logo will be entered into a community contest. Bring a picnic and enjoy a day at the park while helping honor five decades of City history. Pre-registration at yourirvine.org will be required for all events, and individual 20-minute slots are available from 10 a.m. to 1 p.m. to ensure all community members have opportunities to be involved. Admission is $5 per family. 
Residents and Irvine villages without a community center are encouraged to also participate from home by sharing photos of their chalk logo creations with the City on social media using the hashtag #chalkartirvine.
Upcoming Irvine 50th Anniversary Chalk Art Project Schedule​
Saturday, September 4: Irvine Fine Arts Center (in Heritage Community Park)
Saturday, September 18: Northwood Community Center
Register at yourirvine.org, or for more information, call 949-724-6880.