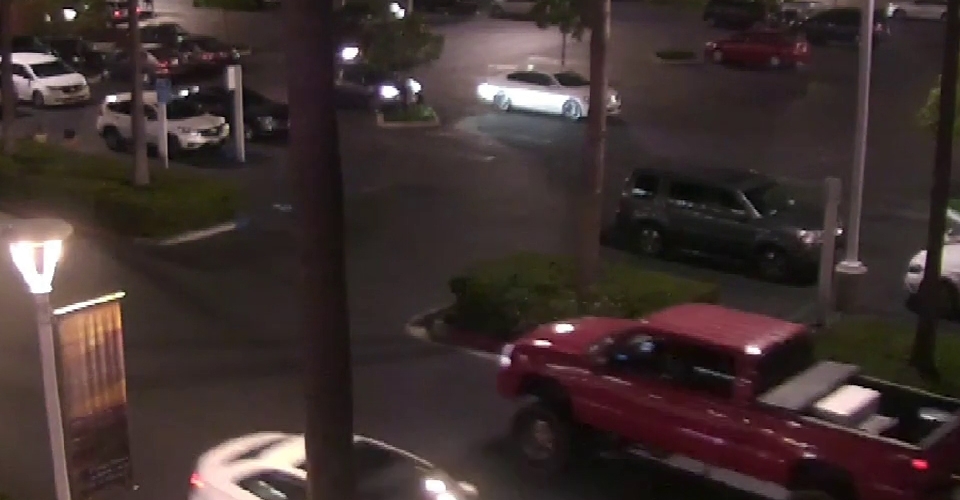 Irvine, Calif.  (Dec. 2, 2017) – A GameStop store at 13210 Jamboree Road was robbed at gunpoint Friday  night. Around 8:40 p.m., a suspect entered the store, located at the Irvine Market Place, and approached the counter. He revealed a black semiautomatic firearm in his waistband, then demanded cash from two employees. The employees handed over approximately $1,300 in cash. The suspect then ordered both employees to the ground before fleeing on foot.
The suspect was seen getting into the passenger side of a red, four-door Chevy Silverado with tinted windows and no license plates.
Irvine Police Department detectives are looking for the suspect, described as a white male between 6 feet 2 inches and 6 feet 5 inches tall. He is approximately 220 pounds and wore a blue and red flannel shirt, jeans, black gloves and a black hat with a logo. He concealed his nose and mouth with a bandana bearing the American flag.
Anyone with information in this case is asked to call Irvine Police Department Detective Keith Herter at 949-724-7183, or email kherter@cityofirivne.org.
###