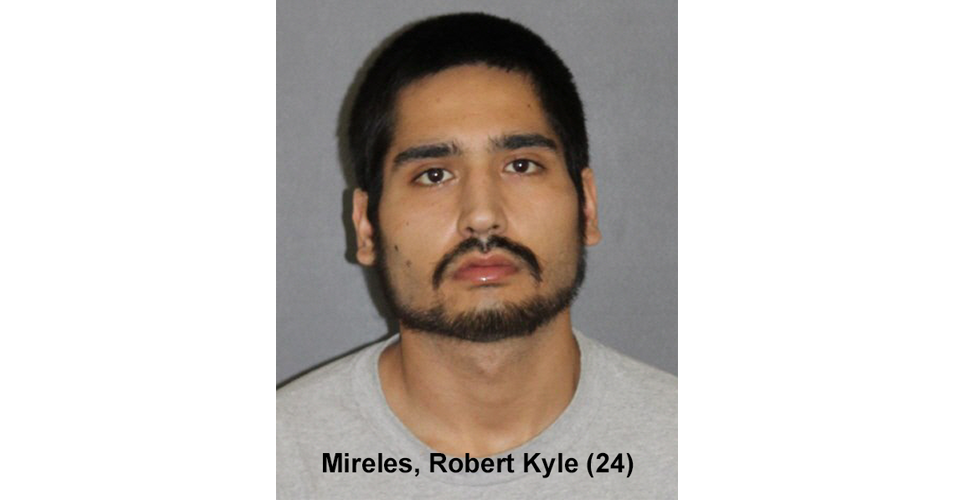 Irvine, Calif. (Aug. 17, 2017) – The Irvine Police Department on Thursday arrested an Irvine resident on drug and weapons charges. Robert K. Mireles, 24, is accused of possession of a controlled substance with the intent to distribute, possession of an assault weapon, and possession of a stolen loaded weapon. Mireles was arrested Thursday afternoon near his home in the Los Olivos Village apartments, in the Irvine Spectrum area.
Irvine Police Department detectives became aware of Mireles and began a month-long investigation into his activity. Police discovered that Mireles was selling drugs and guns out of his apartment. At the time of his arrest, he was armed with a loaded 9 mm handgun that had been reported stolen. Thousands of Xanax pills, two rifles and ammunition were found in Mireles' apartment.
The investigation in this case is ongoing. Anyone with information is asked to contact Irvine Police Department Detective Matt Yparrea at 949-724-7084 or myparrea@cityofirvine.org.
###