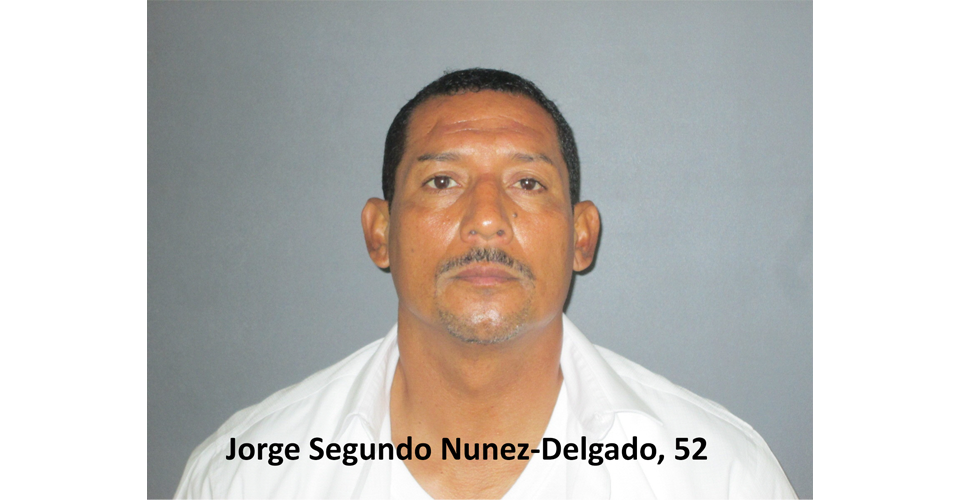 Irvine Police Arrest Suspect in 'Short Change' Scam
Irvine, Calif. (June 29, 2017) – Irvine Police Department detectives have arrested a suspect who bilked tens of thousands of dollars out of retailers across the state as a result of a "short change" scam. Jorge Segundo Nunez-Delgado, 52, of Lakewood was arrested June 21 in Culver City.
Nunez-Delgado was arrested for grand theft for crimes committed at Target, Wal-Mart and Home Depot stores. Nunez-Delgado would go into a store and purchase items costing $500 to $600 dollars. He would pay in cash, but come up a bit short of the purchase price. When the cashier would point this out, Nunez-Delgado would ask to count the money himself, then while the money was in his possession, reach into his pocket to pull out another bill to cover the shortfall. However, he would actually take away $200 in cash at this time while supplying another small bill to supposedly cover the difference. The cashier would assume that all of the money was there, because it appeared Nunez-Delgado simply supplied extra cash. At a later date, he would go back to the store and return the item for a full refund.
Across Orange County, retailers suffered a loss of $7,000; Target's loss statewide totaled $30,000. The Irvine case was centered on crimes at Target at the Irvine Spectrum Center. It appears that Nunez-Delgado has been perpetuating this scam since as far back as 2004 and has hit other locations including Oregon, Wisconsin and Vancouver. He has been caught on video surveillance cameras at several stores.
Anyone with information on this case is asked to contact Irvine Police Department Detective Matt Ricci at 949-724-7189 or mricci@cityofirvine.org.
###