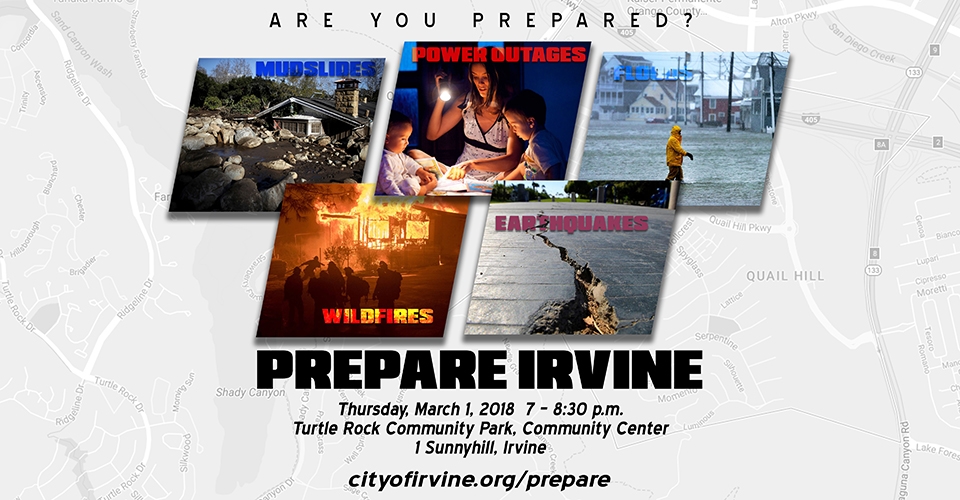 Thursday, February 22, 2018
The Irvine Police Department Emergency Management team will host a neighborhood meeting as part of its "Prepare Irvine" campaign. Topics covered include how to be prepared in the event of a natural disaster such as a wildfire in the area.
The meeting will be held Thursday, March 1 from 7 to 8:30 p.m. at the Turtle Rock Community Center at Turtle Rock Community Park, 1 Sunnyhill. No RSVP is necessary to attend this free community forum. 
For more information on emergency preparedness, visit cityofirvine.org/prepare.